Who am I?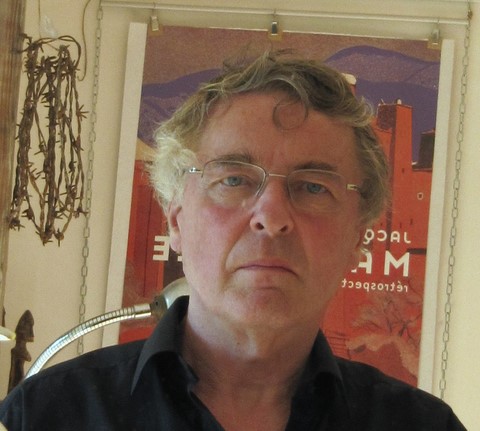 I am a self-taught painter Champagne of origin. I started to paint very young and I acquired my first box of paintings at the age of 14 years.
What a joy that day when I opened this box... and then inhaled the smell of linseed oil!
I still have this box, but others were added that grew my pleasure and the need of paint... and my age!
I was strongly inspired by the cultures and art of Africa. But also by the bucolic and beautiful of the Franche-Comté landscapes that have tempered my palette.
Works are derived from: portraits of women from Africa, landscapes.
Landscapes real and imaginary landscapes intended to express an impression felt on a hike for example.
And then various topics inspired by boats, music, dance, death, my workshop, and even showcases balances or the history of the doll!
These last years I picked up my work on the nude. Painting models live, little or not erotic, and full suffering of our time.
I called all the romantic expressionism.
Although I prefer figurative painting, I happen to create abstract works when it comes to the best way to speak.
I called it the figurative abstraction.
I like change or combine techniques and use of materials. This is for me the way to evolve, create me new difficulties but also and above all do not always make the same array. Same technique, same palette and sometimes even subject. How boring ! What a lack of creativity! What a lack of freedom!
And then I love the drawing. I often draw in an instinctive way. And a lot of crobards on the spot.
And I love the monotype. I found many satisfactions after having spoiled a lot of paper to find technical recipes for a certain mastery of the result. Chance share and brings its magic.
A table is for the painter a way of expressing themselves through a landscape, a portrait of a nude. In this way, he translated his feelings, his fantasies, his emotions, his fears.
Perhaps one of my paintings will evoke for you also a feeling, an emotion, a fright.




It is that it will be successful.